Winx Fairy School
Talk

0
1,450pages on
this wiki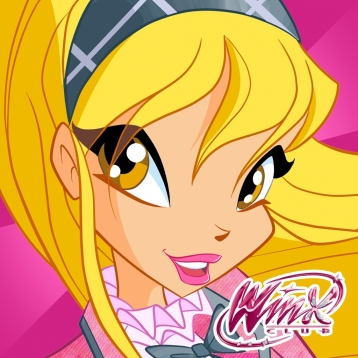 Winx Fairy School
is an app game for IOS and Android. It was released on 16th December 2013 for IOS. It was released on 10th January 2014 for Android.
Summary
Winx Fairy School is the sequel to Winx Sirenix Power, which has been downloaded over 1.4 million times, since it was released in May 2013. Winx Fairy School allows fans for the very first time to join the Winx at Alfea college for fairies, decorate their dorm rooms, choose from hundreds fabulous fashion combinations - straight from the TV show, explore Alfea castle, study new spells, complete hundreds of quests and ultimately become a Believix fairy by defeating the Trix and their monster friends and protecting the secret of Alfea! Winx Fairy School is the first Winx game to offer multi-player gaming, allowing players to play together and share the experience of the fairy school with each other. Winx Fairy School will offer players new content and access to additional material within the game including exclusive new video clips from Winx Club season six, new Winx fashion styles and a unique story, available only within the game. Release date around middle of December 2013, initially for Apple and then closely followed by Android.
Trivia
It is $6.99 on the App Store
Winx Fairy School is the place to:

Discover a unique and magical Winx story that uncovers the Secret of Alfea!
20 Exclusive Season 6 video clips in the game!
Style your own fairy with over 500 Winx fashion outfits from the TV show!
Decorate your own dorm room with loads of items and invite your friends to visit!
Attend magical classrooms and study new skills to help the Winx!
Visit beautiful Alfea locations in 3D!
Play, share and send messages to all your best Winx friends!
Interact with your favorite Winx characters from the TV show!
10 awesome soundtracks from the TV show!
Find the magic in you and transform into a magical Believix fairy!
Gallery
Trailers