Home
Talk

18
1,670pages on
this wiki

Welcome to the Winx Club Wiki!

All users need to review the Winx Wikia Standards before editing any pages.
And for talkboxes, and userboxes and signatures' problems, please review here. Talkboxes, signatures and even userboxes request can be find here.

Helpful Links to Get You Started:
About Winx Club
Main article: Winx Club
Winx Club is a 2004 Italian animated fantasy/adventure series created by Iginio Straffi and produced by Rainbow S.p.A. The series is aimed toward children between the ages of six and fourteen and has spawned an international franchise of toys, books, games, clothing, DVDs, and two CGI feature-length films.
Featured Project
This month we need your help on the spell pages. In Cinélume dub of the 3 first seasons, some convergence spells are missing and some spells' names are not correct.
Please do your part and list the corrections on the talk page, or edit the page itself if you can.

Featured Article
Daphne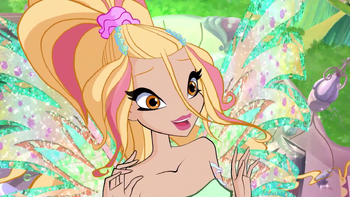 Main article: Daphne
Daphne is Bloom's elder sister, and one of the Nymphs of Magix. In the battle with the Ancestral Witches defending her home realm, her body was destroyed. By her sister's courage, she regains her body. She is also called as the Nymph of Domino and the Nymph of Sirenix. She becomes Crown Princess of Domino and History of Magic teacher of Alfea in Season 6. She marries Thoren at the end of this season.
Featured Media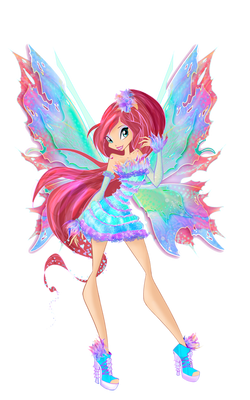 Monthly Poll
The question of September's poll was Do you want the Fairy Pets and Selkies return in later seasons?. 105 people voted Yes. I love them., 27 people voted Maybe. They have bigger roles in the comics and I hope it'll be the same for the show., 17 people voted Perhaps. and 58 people voted No. They are boring..
Do you enjoy the new spin-off Winx Club WOW: World of Winx (recently just the spoiled synopsis only)?
Twitter