Winx Club Forever

This article has been completed. Please do not add any categories, pictures, or edits!
Winx Club is a video game published by Konami and released for the Game Boy Advance, PS2 and PC. The games are based loosely on the first season.
PC and PlayStation 2 versions of the game feature voiced dialogue by the actors from the cartoon, unlockable alternate outfits for Bloom, and certain parts with elements similar to a dating simulation game. The Game Boy Advance version is almost identical to the 3D versions in terms of progression through the game, how battles are fought, and the side quests available to the player. The PC and PS2 versions were mainly released in Europe, while the GBA version was released worldwide.
Characters
Game Exclusive Characters
Robots
Guards
Snow Ghouls
Snow Pupas
Ice Demon
Stone Monsters
Trailer
English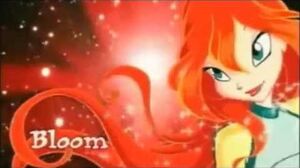 Ad blocker interference detected!
Wikia is a free-to-use site that makes money from advertising. We have a modified experience for viewers using ad blockers

Wikia is not accessible if you've made further modifications. Remove the custom ad blocker rule(s) and the page will load as expected.