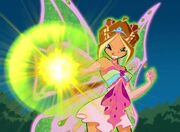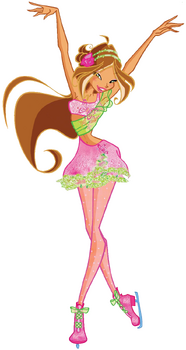 Hi i'm princessfairyflora for those that don't know, i love winx club and am always ready to help with edits and whatever else you need feel free to message me and i'll make sure to reply. I am an admin on two wikis.
My friends.
Edit
Friends make the world go around so i'm going to list the names of all the friends i have here because they are truly amazing :).If i have missed your name or you want to be my friend just message me ;).
FlamePhoenix- My first friend on the wiki <3 i knew him a few months i believe before he became admin i have to say he deserved that title he is a great user/editor and a wonderful friend.
Fatimah Buzdar- Everyone that meets her is almost guaranteed to be her friend in no time. She is one of the sweetest, caring and honest hearted people i know and she always has my back :).
FloraEnchantix- A really sweet girl and like me a flora lover she always picks up details in episodes,pictures ,and clips that others might have missed she usually keeps us in the "loop" of things going on with the winx.
RoseXinh- A wonderful friend and admin.She is amazing and very hard working she can be strict but that is what this wiki needs sometimes but once you get to know her she is one of the most caring people you have probably known :).
Iamnoone- Everyone has that one funny yet loving friend and Mason is mine he is a great editor and a super sweet person he happens to be one of the reasons i decided to stay on winx wiki as long as possible.
My Talboxes:
Normal:
Princessfairyflora
TALK -
Hey!
Sad
Princessfairyflora - Oh My!
TALK -
Oh no!

Angry:
Princessfairyflora - WHAT?
TALK -
How dare you!
Happy:
Princessfairyflora - Hello Everyone!
TALK -
Hello there