The Moment Growing
is a song from the
Winx Power Show
.
Lyrics
​Stelle cadenti su di me perché
Mi lascia il segno
E il destino
Ha deciso ha scelto me

Il battito che cresce
Lo sento è vicino e arriverà
Col solito sorriso
Ma io mi difenderò

Sensazione dentro me
Non è un sogno è una realtà
Solo il tempo è contro me
Corri forte più che puoi
Con coraggio affronterò
La nuova prova che mi aspetterà
Saro forte non mi arrenderò
Corri non fermarti mai

lo sento è vicino e arriverà...

Non sara facile per me
Ma se sceglierò bene
Il momento
Avro' una mossa in più

Confido nel tuo amore
Resistero al dolore salverò
Il sogno che ho nel cuore
Ho volonta e non mi arrenderò
Videos
Italian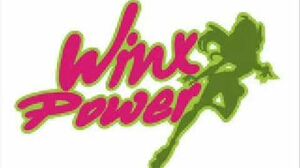 Ad blocker interference detected!
Wikia is a free-to-use site that makes money from advertising. We have a modified experience for viewers using ad blockers

Wikia is not accessible if you've made further modifications. Remove the custom ad blocker rule(s) and the page will load as expected.