I'll catch you on the download!

This article is a stub. You can help Winx Club Wiki by expanding it. Make sure to check the standards before editing.
Rainbow Magicland is an animation park created by Rainbow S.r.l. This amusement park was opened on 25th May 2011 and is located in Valmontone, near Rome. It includes attractions inspired from many productions of Rainbow S.r.l, including Winx Club.
A reconstitution of Alfea castle can be found there.
Winx-themed Attractions
Alfea Castle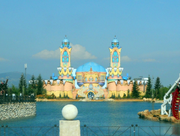 There is a reconstruction of the
Alfea
Castle in Rainbow Magicland. It is designed and built exactly the same as it looks in the cartoon. The Winx girls (played by staff) usually stand on top of the stairs in their Believix outfits and sing Winx songs at certain periods of the day. Inside the Alfea Castle, there is a shop with two floors that you can buy Winx themed merchandise from. They sell merchandise such as: clothes, toiletries, bags etc. Right next to the stairs, are two statues of Stella and Flora in their Believix form. The shop is decorated with Winx statues and pink walls.
Pianeta Winx
Coming soon...
Winx Theater
Coming soon...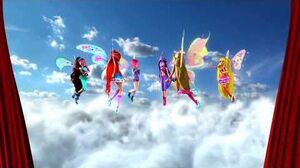 Ad blocker interference detected!
Wikia is a free-to-use site that makes money from advertising. We have a modified experience for viewers using ad blockers

Wikia is not accessible if you've made further modifications. Remove the custom ad blocker rule(s) and the page will load as expected.