PopPixie

Written by

Iginio Straffi

Release Dates

January 10, 2011 (Italy)
June 27, 2011 (Germany)
June 6, 2014 (US; Netflix)
November 5, 2011 (Latin America)
February, 22 2014 (UK)
PopPixie is a spin-off series based on Winx Club featuring the Pixies from Winx Club as main characters. However, the Winx do not appear in the series. It was first aired in 2010, and consists of 52 episodes of thirteen minutes.
Overview
In a quiet and secluded corner of the Magical Universe, there is a very special dimension, a miniature world populated by Gnomes, Elves, talking Animals and above all by Pixies.
The town they live in is Pixieville, and it is here that Pixies go out about their extraordinary daily lives using the incredible magic of the MagicPops, the magical globes of the Tree of Life.
The MagicPops are the magical globes that contain positive magic grows on the Tree of Life. When a Pixie uses her or his talent wisely for the good of all, she or he may receive a MagicPop to become a PopPixie.
Main Characters
Pixies
Elves
Gnomes
Animals
The animals have an active part in the society, just like the Pixies and the Gnomes. They have a job and the same rights as the other citizens of Pixieville.
Unlike the Pixies and the Gnomes, they live in lairs and in the houses of the forest community in the forest around Pixieville. They like to be cuddled.
They never do bad things like the elves, but neither do dishonest things.
Locations
MagicPops
Divergence from Winx Club
The setting of PopPixie is set in an alternate universe to that of Winx Club. Several aspects of the show prove that the shows do not take place within the same continuity:
The existence of male pixies; all pixies in Winx Club were female.
The Tree of Life plays a different role in PopPixie; MagicPops were never mentioned in Winx Club.
Pixieville is much more modernized than Pixie Village, complete with a barrier surrounding the perimeter (similar to Magix) that Pixie Village lacked. Additionally, only pixies lived in Pixie Village whereas Pixieville's population is much more diverse.
Some pixies have slightly different areas of specialties in PopPixie and are capable of becoming more powerful through MagicPops, earning transformations that are similar to the upgrades achieved by the Winx Club. However, the potential for the pixies becoming more powerful in Winx Club has never been addressed, nor do the pixies ever feel inclined to enhance their powers.
No human characters - including the Winx - appear in PopPixie at all. Consequently, the bonding that occurs between fairies and pixies has never been brought up in PopPixie despite being the key to the pixies' relevance in Winx Club.
Many of the main characters in PopPixie are portrayed to be older than their Winx Club incarnations, with most having full-time jobs and behaving like typical teens/young adults. Consequently, some pixies (such as Lockette) have notably different personalities compared to their Winx Club counterparts. Tune, however, appears to be younger than her Winx Club version.
Episodes
International airings
Italy - Finished Season 1 in 2011.
Germany - Finished Season 1 2011.
Latin America - Finished Season 1 2012, Currently streaming on Netflix.
United Kingdom (Used Cinélume Voice Actress/Cast) - Finished Season 1 in 2014, currently airing reruns also streaming on Netflix.
South Africa - Finished Season 1 in 2013.
South East Asia  - Finished Season 1 in 2011.
USA - Currently streaming on Netflix.
Trivia
This is also the seventh show produced & directed by Iginio Straffi.
Opening and Ending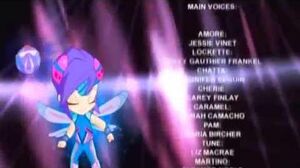 Trailer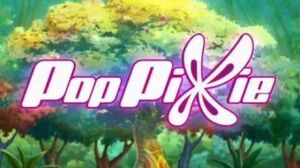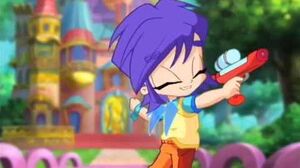 Official PopPixie Website