Recently, I have been going through articles, and I find it incredibly wrong. Check the List of the magical creatures and monsters article. Fairies, Witches, Mermaids, etc are in plural form. Ice Serpent, Quillcat (I had already deleted this, but I shall restore it once season 7 is aired globally, still, did not I state we should Avoid spoilers?), Giant Ladybug, etc are in singular form. No. That does not sounds nice or professional for a wiki. We need to create/make compatibility between articles. So state Yes or No if the article names for the species should stay in PLURAL?

Beautifully bloom as Ruby Rose

Gloriously shine as Aphrodite Hearts

Freshly ripen as Sapphire Berry

06:28, August 8, 2015 (UTC)
I vote for singular, as with any scientific article, it's always singular - well, the title that is. :D WhiteJasmineFlower (talk) 07:05, August 8, 2015 (UTC)WhiteJasmineFlower
I Have To Say "No" For This, Since Some Of The Creatures Name Are Somethings Given In Singular Form Instead Plural.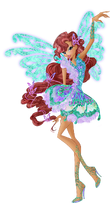 ♥BelieveInTheWinxClub ♥Butterflix Magic! ♥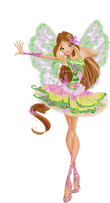 08:38, August 8, 2015 (UTC)
Conclusion: NO plural forms for species and so on. The articles from now on shall stay SINGULAR.

Beautifully bloom as Ruby Rose

Gloriously shine as Aphrodite Hearts

Freshly ripen as Sapphire Berry

12:29, August 22, 2015 (UTC)