Fixit


Character Information

Voiced By
Original/Italian:
Davide Garbolino
Cinélume:
Robert Naylor
Species
Pixies
Powers and Abilities
Techno Magic
PopPixie
Unknown

Associated Pet
A pixie turtle
Phobia
A plush teddy bear which walks and talks, and torments Fixit
Talent
Making anything work and using Techno Magic to create perfect devices using natural elements
Fixit is a PopPixie character. He is a friend of Digit.
Personality Profile
Fixit has the highest authority for "Techno Magic", which he uses to make incredible toys. Fixit, is very much into science with a real thirst for knowledge. He provides good information to his friends, as pixies can count on him when they want an idea, an infallible plan or error-proof project.
Appearance
Transformation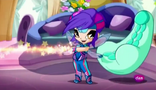 Coming Soon.
Civilian
Coming Soon.
Magical Abilities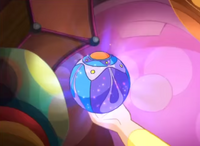 His Magic Pop gives him extraordinary intelligence which he uses for unique inventions which combines Magic and Techno Magic. In action, he build devices to resolve any problem while in his daily life he uses his MagicPop power to make exciting modern toys. His desire to understand how things work makes Fixit very careful and sensitive to the problems of the world around him.
His powers are somewhat similar to Digit's powers.
Toy Shop
Fixit spends the day in the big toy shop of gnome Augustus for whom he works. Fixit spends all his salary on high-tech gadgets.
Trivia
His name probably comes from the sentence "Fix it!" when talking about repairing a broken object.
Gallery