Winx Club Forever

This page is completed. Please do not add any categories, pictures or any edits!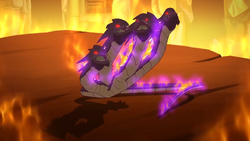 The
Five-Headed Dragon
is a creature seen in the
Vortex of Flames
.
Overview
It was an inhabitant of the Vortex of Flames.
Appearance
The Five-Headed Dragon has five heads with red eyes. All of it heads share one tail. It has a purple aura.
Series
Season 6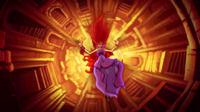 In "
Vortex of Flames
,"
Selina
it is seen as Bloom is dropled down by
Diaspro
to the pit. The dragon and Bloom's dragon fight, but
Bloom's dragon
got defeated. Bloom finally gives one last effort to her dragon, and it defeats the Five-Headed Dragon. With Bloom's power restored and her success on passing the test, she earns her
Bloomix
and emerges from the pit.
Games
Winx Bloomix Quest
The Five-Headed Dragon is a boss battle.
Magical Abilities
It is able to shoot powerful fire beams from each of its heads.
Trivia
Ad blocker interference detected!
Wikia is a free-to-use site that makes money from advertising. We have a modified experience for viewers using ad blockers

Wikia is not accessible if you've made further modifications. Remove the custom ad blocker rule(s) and the page will load as expected.