Enchantix
is the transformation song of
Enchantix
.
Lyrics
Enchantix
Oh oh oh oh oh oh
Enchantix

Magical powder
Maximum power
Enchantix, powers upon me
Powerful, magical
Wonderful, dimension
Powerful, Enchantix
Incredible vision
Incredible power, Winx
Enchantix
Enchantix
Oh oh oh oh oh oh
Enchantix

Polvere magica
Potere al massimo
Enchantix
Più forza mi darà
Potenza massima
Polvere di fata
Potere Enchantix
Ali di luce
Super poteri Winx
Enchantix!
Trivia
This song is one of two songs for the Enchantix transformation.
This song is the first song to be about the Enchantix transformation.
The song is in a higher key in the Italian version, making this the first and only transformation song to differ in this way between these two versions.
Videos
English
Italian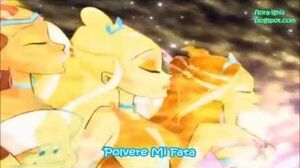 Instrumental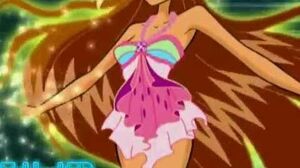 Ad blocker interference detected!
Wikia is a free-to-use site that makes money from advertising. We have a modified experience for viewers using ad blockers

Wikia is not accessible if you've made further modifications. Remove the custom ad blocker rule(s) and the page will load as expected.