I'll catch you on the download!

This article is a stub. You can help Winx Club Wiki by expanding it. Make sure to check the standards before editing.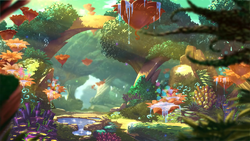 The
Alfea Natural Park
is a place seen in
season seven
.
Overview
It was created as a refuge for the fairy animals some already extinct on their native world. It is protected by a shield to prevent those without fairy magic from entering unless they're permitted.
More coming soon...
Series
Season 7
Coming soon...
Gallery
Ad blocker interference detected!
Wikia is a free-to-use site that makes money from advertising. We have a modified experience for viewers using ad blockers

Wikia is not accessible if you've made further modifications. Remove the custom ad blocker rule(s) and the page will load as expected.